North coast Rehab:

Alex Frantzis, D.C., FIAMA, DIANM, CICE
Chiropractic Physician/Clinical Director
International Academy of Medical Acupuncture Diplomate
International Academy of Neuromusculoskeletal
Medicine Certified Independent Examiner
American Board of Independent Medical Examiners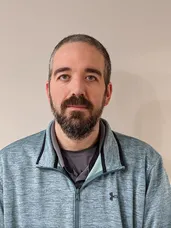 Dr. Frantzis is a 2008 Graduate of Logan University's Doctor of Chiropractic program. A native of Toronto, Canada, Dr. Frantzis has lived in Northeast Ohio since 2008 and now calls it home with his wife and two children. His passion for helping people recover from injuries began in high school as an athlete. His draw to Chiropractic began after a neck injury which lead to a chronic history of headaches and migraines. After multiple visits with various providers with little relief, he sought out the care of a Chiropractic Doctor who, in a few short visits, ended his months of headaches and neck pain.
Since graduating, Dr. Frantzis took it upon himself to continue learning. Less than 5% of Chiropractors seek out Board Certification status, but Dr. Frantzis found an interest in Orthopedics and caring for Orthopedic conditions, earning his Diplomate (board certification) in Orthopedics in 2017. He also completed a 3 year post graduate certification in Medical Acupuncture, becoming a licensed acupuncture provider in the State of Ohio.
Dr. Frantzis has also had the prestigious honor of being only a handful of Chiropractic Physicians in the State of Ohio to be put on staff and see patients in hospital system. Since 2013 Dr. Frantzis has been staff privileged at St. Vincent Charity Medical Center and began seeing patients in the hospital in 2017 as a Staff Member of both St. Vincent Medical Group and the Hospital itself. During his time with the hospital he worked hand in hand with various providers and specialists providing hands on care treating thousands of musculoskeletal conditions.
In his spare time Dr. Frantzis enjoys reading, playing poker, spending time with his lovely wife and children and travelling.